Reasons for Porcelain Veneers Replacement
By Michael C. Fling, DDS on February 04, 2019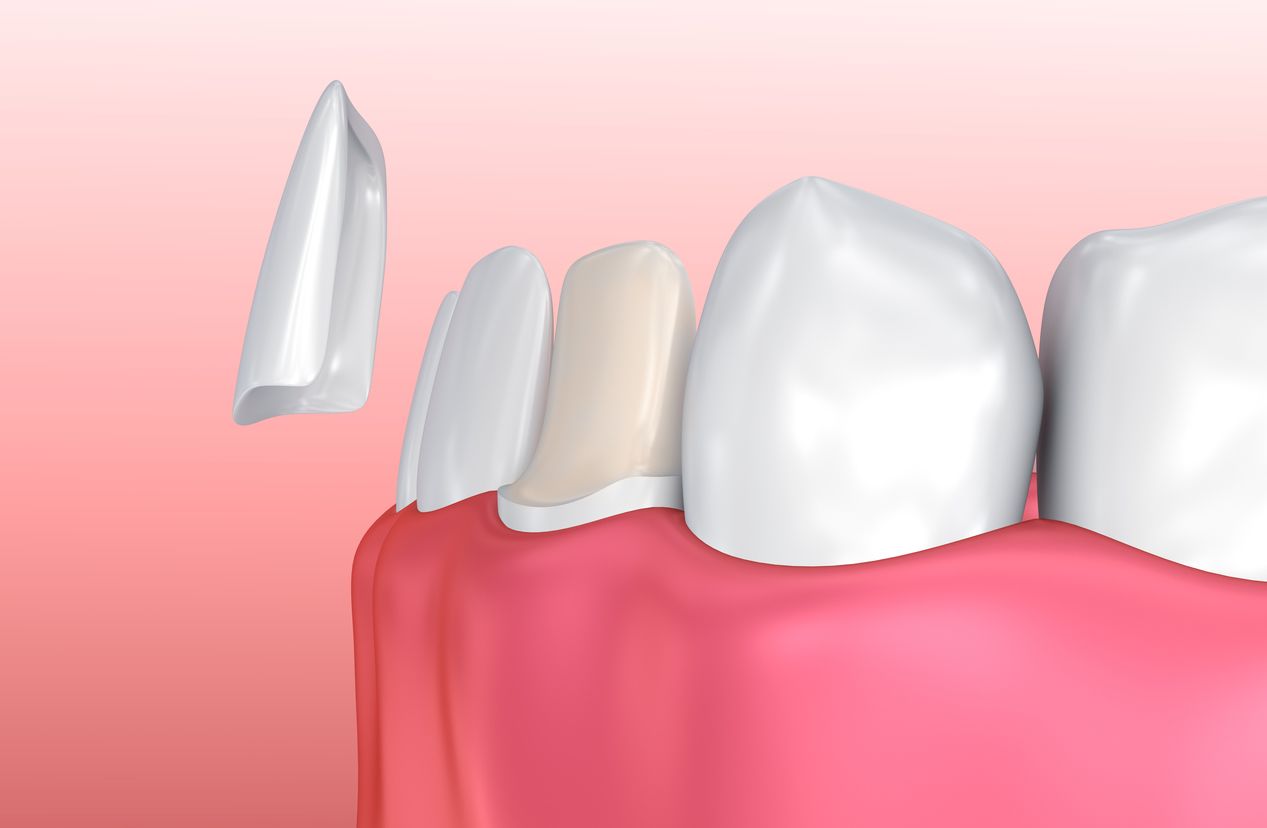 Porcelain veneers can work wonders for a person's smile. Just a few veneers can mask flaws and help give the teeth a perfect, pristine appearance. Entire smile makeovers can be achieved with porcelain veneers alone, which is a testament to their effectiveness and versatility.
Porcelain veneers do not last forever, though. They will eventually need to be replaced. Oklahoma City, OK dentist Dr. Michael C. Fling would like to go over the lifespan of porcelain veneers and cover some of the common reasons why they need to be replaced.
How Long Do Porcelain Veneers Last?
On average, a set of porcelain veneers will last about 10 years. This assumes that patients take good care of their teeth, practicing proper oral hygiene and visiting the dentist regularly. Eventually, all porcelain veneers will need to be replaced to ensure good smile aesthetics and optimal dental health.
Gradual Wear and Tear
Even though porcelain veneers are durable, they can be damaged by the normal wear and tear of the teeth as you bite and chew. Over the course of many years, biting and chewing even healthy foods will take their toll.
Tooth Grinding (Bruxism)
On the note of wear and tear, teeth grinding can lead to porcelain veneer damaged that will necessitate replacement. The shifting, gnashing, and clenching of the teeth places a great deal of pressure on veneers and natural tooth structure.
Fractures to the Veneer or Teeth
Trauma to the teeth can lead to chips, cracks, and other serious kinds of damage. It can even wind up damaging a veneer. In order to repair the damage done and improve the appearance of a smile, the veneer will need to be removed and replaced.
Cavities and Tooth Decay
Porcelain veneers are immune to tooth decay, but the natural tooth structure beneath the veneer is not. If you develop a cavity under a porcelain veneer, the veneer will need to be removed in order to fix the cavity. Once that is done, a new veneer will need to be placed.
Root Canal Infection
A root canal infection occurs when the dental pulp and internal structures of a tooth become infected. Endodontic therapy is needed to remove the pulp and prevent the spread of infection. To perform endodontic treatment on a tooth with a veneer, the veneer will first need to be removed.
Discoloration of Tooth Structure
Like cavities, porcelain veneers are stain resistant, but the real tooth structure masked by the veneer is not. If you need dental bleaching treatment or more advanced cosmetic procedures to whiten the tooth structure, the veneer will need to be removed first.
Tips for Prolonging the Life of Your Porcelain Veneers
The best way to make your veneers last as long as possible is to follow these simple tips:
Brush your teeth at least twice a day (ideally after every meal)
Floss your teeth at least once a night (ideally after every meal)
Avoid excessive sugar
Reduce consumption of soda
Wear face and head protection when applicable
Visit your dentist every six months for routine checkups
Learn More About Porcelain Veneers
If you would like more information about porcelain veneers and how they can enhance your smile, be sure to contact an experienced cosmetic and restorative dentist. Dr. Fling and his team are here to help. You can reach us by phone at (405) 848-6743.
Related to This
"

Our team brings experience from all aspects of dentistry to provide comprehensive, practical, and useful educational materials that you can implement into your practice on a daily basis. It is our mission to give back to our profession in an effective and diligent way.

" DR. MICHAEL FLING